Craig Overpeck
CEO
Craig Overpeck is a serial entrepreneur and intrapreneur. Craig has built several medical media, market research, physician recruitment, and physician education products and services that have returned millions of investor dollars over the past 18 years. Craig has both startup and large public company experience and has successfully completed 7 large M&A transactions with leadership responsibility for their integrations. In 2016, Craig was named CTO of the Year awarded by Corporate America Magazine and was also featured in Profile Magazine in January 2017 for his role in M3, the #5 Forbes Innovative Growth company of 2016 and 2017. Craig graduated from Ursinus College with a BS in Biology and Chemistry and attended graduate school at Villanova University for Biology. Craig has participated in Stanford University's Innovation and Entrepreneurship Program and lives in Blue Bell, PA with his wife and 4 children.
BioInformatics
Bill Kelly
President
Bill is President and Co-Founder of BioInformatics LLC, and has 25 years experience providing senior decision makers with timely and accurate information products. He has managed or conducted more than a thousand market research assignments in support of market entry, strategic positioning, marketing and product launch initiatives. He works with clients to develop long-term partnerships and is a frequent speaker at corporate and industry events. Prior to founding BioInformatics LLC, he was a Senior Consultant with Booz-Allen & Hamilton and Markowitz & McNaughton where he helped corporations define their requirements to deliver critical market assessments to high-level executives. Bill is a former intelligence officer and decorated veteran of the U.S. Army who received his B.A. from the College of William & Mary.
BioInformatics
This is our dedicated team of business leaders and industry experts. We would love to work with you, get in touch!
Andrew Appel, MBA
Manager, Market Analytics
BioInformatics
Rishbha Bhagi, MA
Assistant Editor, IBO
BioInformatics
Ryan Bloxham
Data Analyst
BioInformatics
Aaron Brown
Life Science Market Analyst
BioInformatics
Kieron Bryan
Qualitative Research Project Manager
BioInformatics
Nicole Camara, PhD
Senior VP, Science and Analytics
BioInformatics
Lauren Camhe
VP, Business Development
BioInformatics
Josefina Correa, MSc
Market Analyst
BioInformatics
Madelaine Denno, PhD
Life Science Market Analyst
BioInformatics
Justin Dudash
VP, Marketing
BioInformatics
Ivan Gandayuwana, MBA
Market Analyst
BioInformatics
Devin Holland
Manager of Publications and Reports
BioInformatics
Elizabeth Hood
Senior Data Analyst
BioInformatics
Alice Kan, MBA
Senior Market Analyst
BioInformatics
Stacy Krushat
Director, Analytics
BioInformatics
Hailey Liu
Data Analyst
BioInformatics
Monika Mahajani, MSc
Content Marketing Associate
BioInformatics
Ben Martin
Director, SAB Technology
BioInformatics
Arthur McDaniel
Software Engineer
BioInformatics
Mason Moomaw
Senior Data Analyst
BioInformatics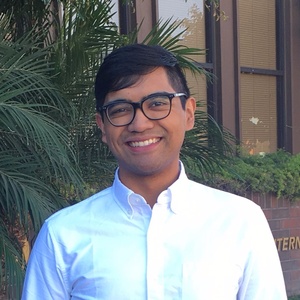 Christopher Ortego
Market Analyst
BioInformatics
Joanna Quan, MA
Manager, SAB Field Operations
BioInformatics
Robin Rothrock, PhD
VP, Publications
BioInformatics
Tanya Samazan
Managing Editor, IBO
BioInformatics
Karen Shoemaker
VP, Finance
BioInformatics
Vince Slay
Account Director Business Development
BioInformatics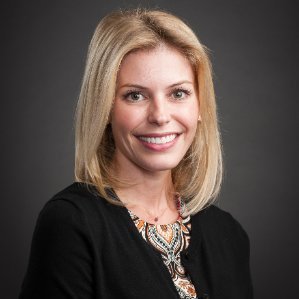 Christina Spell
Account Director
BioInformatics
Cindy Su, MBA
Market Research Campaign Coordinator
BioInformatics
Greg Thompson, MBA
Senior VP, Business Development
BioInformatics
Mike Tice, MSc
VP, Markets and Strategy
BioInformatics
Lois Whittington
Accounting Associate
BioInformatics
Tristan Willis
Community Manager
BioInformatics
Justin Xie
Financial Editor
BioInformatics
Danyi Wu
Life Science Market Analyst
BioInformatics