MR Standards Institute CIRQ Adds Leaders
US research body the Insights Association has announced new leaders for its International Standards Organization (ISO) audit and certification subsidiary CIRQ. Craig Overpeck now chairs the Board while Michael Brereton and Kevin Kish have joined it and Juliana Wood becomes its MD.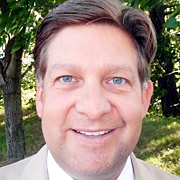 CIRQ (the Certification Institute for Research Quality) was established in 2010 to assess and certify MR firms for ISO 20252 (Market, Opinion and Social Research) and ISO 26362 (Access Panel Standard). More recently, it has added ISO 27001 (Information Security) Standards to its coverage. The Insights Association is among global MR organisations currently completing a 'rigorous update' of ISO 20252, which involves combining it with ISO 26362 and ISO 19731 (Digital Analytics and Web Analyses) to form 'a more robust and comprehensive global standard' – the new standard is scheduled for official launch later this year.
Overpeck (pictured) is the CEO of the new Science and Medicine Group within Bioinformatics, Inc. and previously held COO and CTO roles at MDLink and M3 Global Research. Brereton is a former Martiz Research President and CEO, currently Executive in Residence in the Department of Marketing at Michigan State University – The Eli Broad College of Business, and is the co-author of the AMA Gold Report on the global MR industry. Kish is a specialist in IT security and data provacy, currently Senior Associate at Schellman & Company, LLC.
Wood has managed CIRQ for the last few months as Director of Certifications & Training at the Insights Association, and now also serves as Managing Director of CIRQ. Before joining, she was Director of the Healthcare Businesswomen's Association, leading its virtual education and digital event program; and worked as Educational Programs Manager at the National Information Standards Organization.
Overpeck comments: 'CIRQ has been growing as more companies in the industry discover the power of ISO to improve quality, safety, and predictability. Every executive is looking for ways to automate and remove risk from their day-to-day operations. Market Research (20252 and 26362) and IT (27001) ISO-based systems lead you down the path of efficiency and certification recognizes your arrival at that destination'. David W. Almy, CEO of the Insights Association, says the body 'enthusiastically supports CIRQ and the quality and efficiency standards it promotes to improve certified company operations, differentiate their presence internationally and further the acceptance and growth of accurate, actionable insights as an essential tool of business'.
—
Media Contact:
Monika Mahajani
BioInformatics Inc., part of Science and Medicine Group
671 North Glebe Rd Suite 1610
Arlington, VA 22203
703-778-3080 x-37